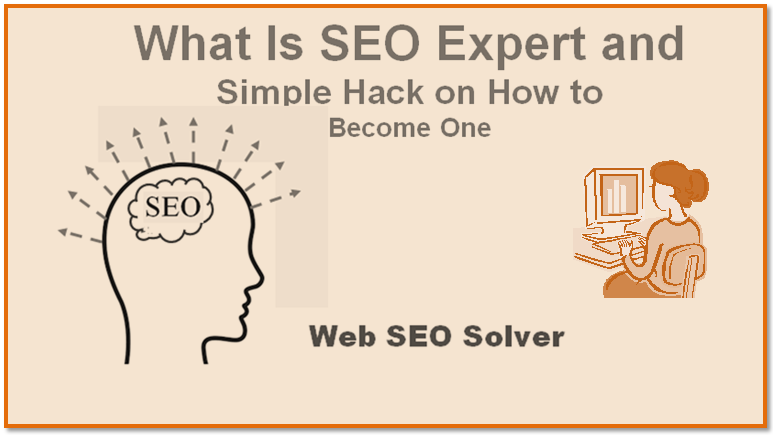 What is an SEO expert?
An SEO expert is a man who can perform the complete job of website optimization for search engines and their users with skill, care, and success.
He does analysis with a website and makes a change in it.
He ensures to bring the right traffic to the website by ranking it higher on the search engine results page.
He knows how to grow the authority of a site, how to handle the technical issues, how to solve the issues from penalties, and many more.
The ultimate goal of an SEO expert is to bring the right traffic to the site, convert them into customers and increase the sales and revenues of a business.
To make sure all these regular tasks, an SEO expert has to be skilled in many related fields like content creation, optimization, marketing, promotion, and ins and outs of a website design and development.
How to become SEO expert
To become an SEO expert a man should have knowledge, skill, and experience in SEO through practice and education.
These are the common requirements.
Also, he needs patience and commitment to bring harvests at home.
But, it won't ever turn into reality if he sits idle with all these he has.
He needs regular practice to fill his deficit and keep him fresh to all.
It is thought that if one starts working with the idea of SEO simply, he will become an expert one day.
For them, it is important to know that an expert doctor cannot be made from a fake doctor.
The matter needs practice and education and this is an ongoing process. It is challenging too.
This journey begins with basic knowledge.
The search system has three routes. They are, from the users to search engines, search engines to the contents of the website, and from the contents to the users. The beginner level requires a deep understanding of how one route interacts with another and how SEO work with them.
It is better to start learning by yourself first.
SEO is included in every step, from creating a website to being ranked it in the search engine's SERP.
So, learn by breaking and attaching.
While everything is ready-made at CMS like Word Press, it's a good idea to start with the coding.
Learn search engine's tools by checking web analytics, indexing status and optimization visibility.
Since you are going to be an expert, learn the pulse of these tools.
Remember that SEO changes every day.
So, try to remain fresh with all including the latest SEO knowledge.
You must have a good knowledge base on SEO.
Besides that – content marketing, Social Media Marketing, keyword research, on-page optimization, link building, SERP analysis, technical SEO, and many more are needed.
In order to count the success on SEO, you need to focus on all these things and grab them.
Backlinks are called the number 1 ranking factor of Google. It is considered compulsory to learn link building technique with priority.
Building relationship is the best way to create quality link. Either way, you need to grasp it and attain it.
To sharpen your knowledge, you can join many conferences on SEO.
It will help you to meet and hear the great personalities on SEO. It will open a chance to learn hugely from them.
Join social media groups actively, write comments and reply to others' comments properly.
It will build your social network where you will get the opportunity to horn your skill and grow your personality.
Never back down from the SEO profession for your own mistakes and failures.
You can certainly learn through mistakes and failure which will lead you to the success story of an SEO expert one day.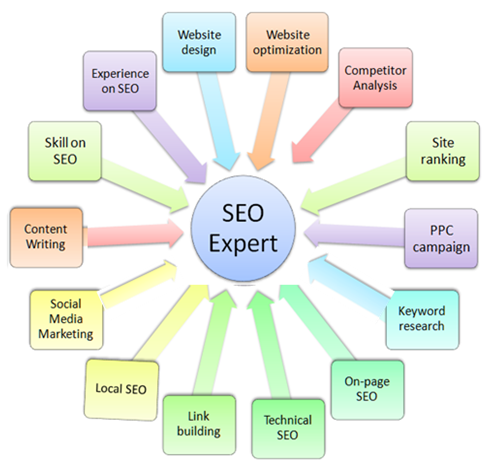 What do SEO experts do?
There are two reasons behind coming to this question in mind.
Perhaps, you are going to hire an SEO specialist or you want to be an SEO specialist yourself.
Generally, an SEO specialist does the complete job of website optimization for the client's websites.
This job includes different services such as website audit, keyword research, content creation, optimization, promotion, link building, etc.
He also analyzes analytic data and search console accounts, observe competitors' positions, and manages social media accounts on a regular basis to find the result of his daily work
By doing these services, he ensures the high ranking of his client site and brings the right traffic that ultimately increases business sales and profit.
An SEO specialist has huge responsibilities to his clients. He makes a plan and starts the mission by consulting with clients about their business goals.
He continues routine work constantly checks the search terms of his clients, monitors ranking and analytics to find present performance.
He regularly keeps in communication with the clients to inform updates on his job and improvement.
Conclusion
An SEO expert is not different from all other job experts. I said before that they all need to have those things like knowledge, skills, and experience.
With all these features, an SEO expert works on how to optimize a webpage and makes it a favorite of the search engines, how to increase the number of website visitors, and how to convert visitors into business customers.
In this digital age, it is not possible to succeed in any online business without an SEO expert. Today, all the work has its online activities. Therefore, it can be said that as the online process expands, the need and demand for the SEO profession increase day by day. In short, the future of this profession is bright enough.
Related Term :