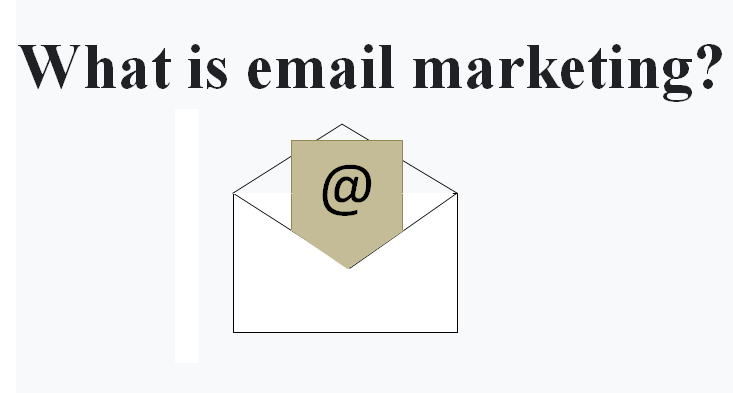 Email marketing is an online marketing method that promotes products or services through email.
In this process product information including marketing details of a product or service, is directly sent to the potential customer's email.
 Consequently, the customers get the initial idea about the product or service in the email inbox, become informed, inspired, and ultimately become interested in buying the product or services.
There are currently countless small and large companies around the world doing email marketing to promote their products to customers. This method is considered a very powerful medium in online marketing. 
How does email marketing work ?
Email marketing requires a good number of email addresses, a website, and marketing materials like email marketing software, products, or services.
But a question may arise. Why would you email to anyone if the recipients feel no interest? There is no benefit in sending your email to everyone. Rather, send to someone who is interested in your products or services.
So first of all you need to do product-related campaigns on your website or social media. Through this campaign, you can collect the emails of the interested people.
However, if such a matter seems to be a hassle, you can also collect email from the subscription form on your website. Thus you can build a list of subscribers.
Now, you need email marketing software that will send and manage your email to subscribers through a campaign. There are hundreds of email marketing software available. You need to select one which is the best for your business.
After deciding on software and collecting email lists, you need to make a schedule to send emails to your subscribers.
When new subscribers signup for your site, don't forget to send a welcome email to engage them. It is, however, an automated message sent to new subscribers that help to introduce your brand and build a relationship with your subscribers.
Decide the goal of your email marketing campaign. Achievement from your campaign is important for your business. For example, you are launching this campaign for achieving the following matters.
Promoting product or services
Increasing sales
Growing brand awareness
Generate leads
Updating your business news
Keep customers engaged
Increase customers loyalty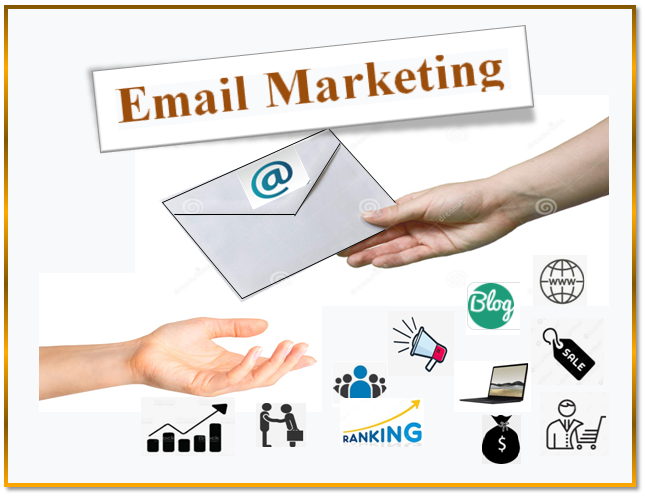 Whether your goal is one or more, it will inspire you to create high-quality email content and launch the campaign to reach the subscriber's inbox.
Use a static template for each campaign and updates the content only. That will increase your brand awareness.
Now that you have chosen your goal and have known about your audiences, it is time to draw the attention of your audiences to your email content and move them to your specific goal.
 With all these things in mind, you need to create the email content. Don't forget to test your email before sending it. And then using an ESP (Email service provider) sends emails to your audience automatically and monitors the campaign feedback.
Benefits of email marketing
Email marketing can help to build meaningful relationships with the customers.
Email marketing is a notable marketing strategy in worldwide to do in less time and for almost free.  
It can be a great way to earn more money with less effort.
Email marketing is a speedy communication business strategy to reach out to customers. The results of an email marketing campaign are felt very quickly. Usually, it is within about 3 days. 
Email marketing helps to drive huge traffic to website.
The popularity of email marketing is that it is relatively cheap and can quickly spread to a large number of potential buyers.
Email marketing is a process to build trust easily of email readers or customers of any business or services.
Email marketing has the highest ROI (Return on investment) in digital marketing.  For every euro invested on email marketing, it is estimated to earn 35.35 euros. This means an ROI of 3,500%.
Automation in Email helps to grow business by sending right message to the right customers at right time. It personalizes customer's experience, creates marketing team, improves customer's retention rate and makes marketing strategy scalable.
Email Marketing Automation helps to nurture leads of the business.
Email marketing helps to present product or service to thousands of customers in an instant and it will keep your product or service popular.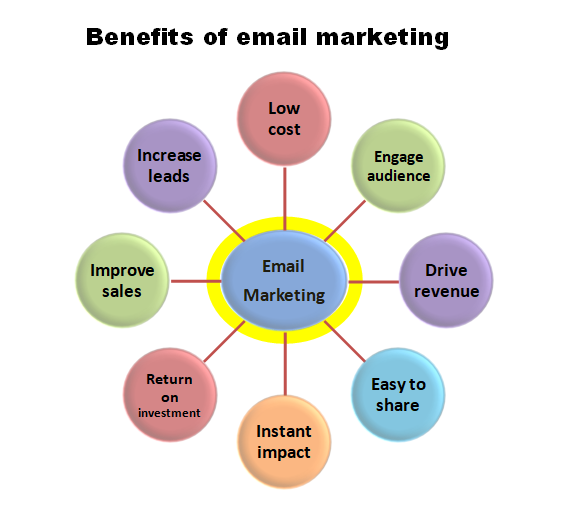 Disadvantages of Email marketing
Cost for email management
Once you have reached a certain number of customers you will need to pay for the premium version of your email marketing tool.
Competition
Every email you send has to fight against the rest of the emails stored in the subscriber's inbox. If your problem does not get the user's attention, it will be permanently deleted. So, in order for an email to be visible and opened, it is necessary to manage email content in a very creative way.
Training for rules and regulation
Email marketing is not just about sending emails. There are a lot of rules for effective email management. Ideally, you need to learn about sales funnel, copywriting, and email marketing to get more results.
 Spamming issue
Nowadays, with the help of spam messages, the name of the real company is used to deceive buyers, which poses a challenge to the real company and to email marketing as a whole.
Now, the use of spam filters has become inevitable to protect against spam mail attacks. However, this method is not entirely trouble-free, as it is often the case that legitimate emails are also mistakenly filtered as spam mails.
Email marketing tools
When you are a beginner and your email volume is limited you can use free email marketing service that will save your time and money.
But, no service will give you to send unlimited mail for free; you have to pay for it.
Here are 10 Free Email Marketing Tools.
HubSpot…
MailerLite.
Sendinblue. …
Omnisend. …
Sender. …
SendPulse. …
Mailchimp. …
Benchmark Email. …
Mailjet
Moosend
But still, you can see two sites – mailerlite.com and omnisend.com that I suggest.
Mailerlite is a popular email marketing service that allows up to 1,000 subscribers to send up to 12,000 emails per month. They also have the WordPress plugin.
And with the same amount of subscribers (1 thousand) for 10 dollars, you can send unlimited mail instead of 12 thousand. It is a flexible plan!
Final thought
Email marketing can generate huge returns if it is done in the right way. Don't ignore it for your business or services. The best to do is to add value for the subscribers to the email content and present it politely and with respect. Remember that your email can be rejected with only one click. So, to keep the email readable you should add support against throwing it into the trash.
Related post:
Why SEO is important for small businesses?