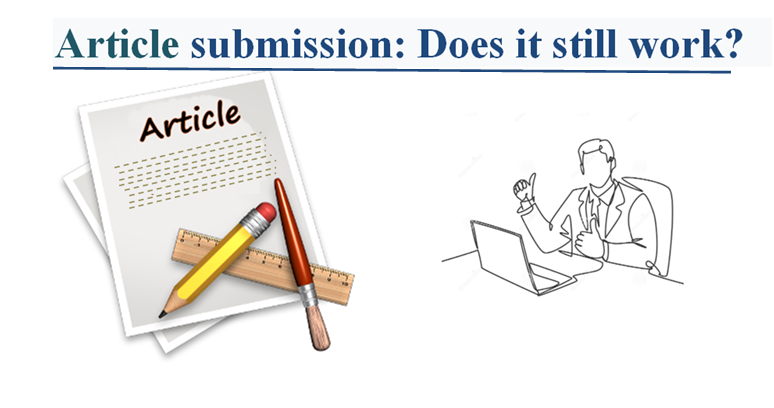 What is article submission?
Article Submission is a technique in off-page SEO where you need to write an article and publish it on a third-party website for the purpose of getting either the opportunity of building links or enjoying online recognition. If the whole work is done correctly for SEO, article submission can act effectively as a ranking booster. Websites that allow article submission has set some strict guidelines for article submission. Key points are that the articles must be unique, relevant to the category, and well-written. Also, the article needs to meet the word limit, SEO optimized, and free from grammar and spelling errors.
Benefits of article submission:
1. Many powerful do-follow Links and no-follow links can be created through article submission in web directories.
2. Search engines can index the links very well through article submissions.
3. The quality of the link through article submission is considered high if it is done effectively.
4. You can easily highlight your website through article Submission.
5. It boosts article marketing for keyword ranking as well as improving brand awareness to drive traffic.
6. It also helps to grow marketing for products and services of the business over the internet.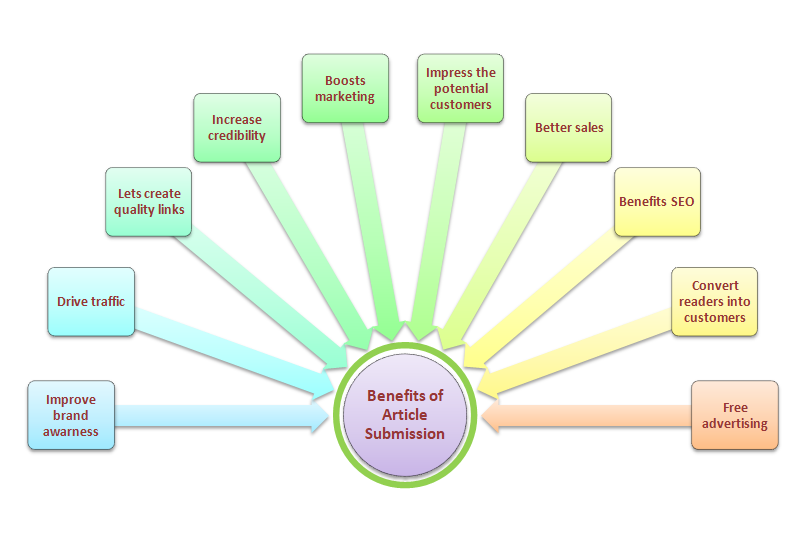 How to submit an article
Before all else, browse an article directory or an article submission site and give details to sign up / register for creating an account.
After sign up, go for email verification and then log in to work on the website.
Search for Submit Article button. Click the button to go article submission form and then select the category according to your website.
In article submission form input Title, article summary, keywords, and then the article text.
Different sites may ask for different data.
However, in the article text, you have to put your written article that you have prepared according to the guideline of the article directory.
After that, there is an Author resource box where you need to put your relevant website link and your short bio.
At last, input the captcha code and hit on the submit button. Thus your article submission will be finished.
Article submission tips:
Submit an article to an article directory that has more domain authority (DA).
When submitting an article, take a good look at the submission rules and guidelines of each article directory.
The Submit Article button has different names on different sites that may take time to find.
Always try to post unique articles.
Well optimize your article for SEO before posting.
Limitation of article submission:
Article syndication: Syndicated Content hurt in SEO. If you publish same content in multiple sites is indeed not good and not effective. Google has algorithm to recognize this as duplicate content and penalize your website for doing so.
Low-quality article: The article with very little text and a poorly-explained topic can be select as low-quality content. The low-quality articles may also have multiple links. All of these low-quality articles are sure to impact your business reputation on the one hand and the Google algorithm on the other.
Should we build links using article directories? —- Matt Cutts, the former head of search quality at Google
Conclusion:
Article submission is an important technique of off-page SEO. Some people may consider it as a back-dated SEO technique. But if article submission is done perfectly, it can still drive all the benefits as it was before.
Related searches: