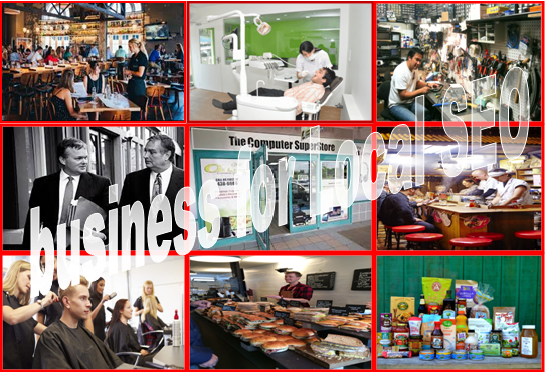 Local refers to a place close to a person. In term of digital marketing the place indicates to a business spot that provides a variety of products or services to nearby a person. Here SEO means optimizing your site for visibility in the search engine organic result page.
Local SEO means optimizing your site for local visibility in the search engine organic result page. Local visibility means the overall presence of a brand or its services and products in the top of the search engine result page in the nearest area of the general consumer.
There are some specific companies who need huge local customers for their business. If the site of those companies ranked higher on the search engine results page in the nearest particular area of the company's business center, the more visitors of that area will be acquainted with the company from the search engine result page. These visitors can then be converted into customers. Thus the companies can catch huge local customers for their business.
It is already known to us what is SEO? Ranking for local search involves a similar process to general SEO but it also includes some specific elements to rank a business for local search.
4 key method of Local SEO
1) Keyword Research for Local Search
This is the first and the most important step for all of your work on SEO. The term 'keyword' most commonly refers to the words people use when they search. This might be a single word or a phrase. It is essential to make a research on keywords. This is because; your site needs to be optimized for certain keywords to rank it in the search engine result page. Following steps are helpful for selecting keywords for local SEO.
At first you need to brainstorm for the best SEO keywords. You can also use keyword research tools to generate more keyword ideas. Follow monthly searches and competitions on those keywords. Thus you do research and select an optimum number of keywords for your website. Now formulate them for local SEO.
Use local parameter as modifiers that local people will use in their searches. You can use pre-modifier and post modifier before and after the chosen keywords to expand the search from.

Typical keyword modifiers are things like:
locations
brands
styles
degrees
For example;
Best restaurants in new york city
new york city restaurant
cheap restaurant in new York city

2) On-page Optimization for Local Search
On-page refers to both the content and HTML source code of a page. On-page optimization service takes almost all the things of the page in to account to optimize. You can think on-page optimization service makes content well-structured.
Title for local search
Title refers to the name of a content page. Generally, it describes to the users as well as search engine about what the topic of a particular page is. The title tag should be placed in the <head> …</head> element of the HTML document. In case of local search title should be optimized as follows:
[Product or service] + [geographic area] – [brand name]
The best example of title for local search –
Dental Surgeons in Delhi – Omega Dental Clinic
Or
Dental Clinic – Delhi – Labaid Specialized Hospital
Description meta-tag for local search
Description Meta tag defines a description of your web page. That means it provides a brief summary of a web page. Google displays the meta description—typically up to 160 characters long—in search results where they can highly influence user click-through rates. They won't affect on ranking within search results.
To attract local customers the following steps can be suggested:
Keeping consistency try to include the name of the city where your business operates and/or the area that your business services cover.
Use strategically targeted keyword for local search in the meta description to highlight it in the search result.
Include a call-to-action in your meta description.
Heading tag h1 or h2 for local search
In case of On-page SEO heading tag h1 and h2 optimization is a significant issue since it is a ranking factor to search engines. It is not good to use identical h1's and title tags for local SEO because it goes to the risk of over-optimization. Since local relevance is an important part to rank in case of local SEO, it is better to include the geographical area of the business in the heading tag. Just an example as follow:
Top electrical contractors in New York City
London's Best Roofing Company
In structuring the title tags, h1's, h2's, it is better to keep association between Keyword topic and location. We should do this, because these two are big factors to rank in local SEO.
Image tag optimization for local Search
Alt Text of an image is important for Image SEO. Images, with the right keywords in alt text gives a better ranking in local search engine results.
Better result if you tie your primary keyword as well as your location of the product or services in the alt text of the image.
Let's say, for example, that you run an ice cream shop in New York and somebody look for images of "ice cream in New York" In this case Local optimized image of ice cream is helpful to discover the search term.
3) Structured data markup for local search.
Structured data refers to a data that has been structured or organized into formatted database, so that for more effective processing and analysis, its elements can be made addressable. It was created by Google, Bing, and Yahoo.
In local SEO, local business uses schema or structured data markup code in their business's website to make it easier for search engines to identify what type of organization they are and what they do.
This process is helpful to optimize a website locally that generates SERP which display data like rich snippets, rich cards, carousels, knowledge boxes, etc. specific to certain business.
Rich snippets are enhanced organic result which includes star rating and reviews.
Rich cards are almost the same, but it is in the "card" format.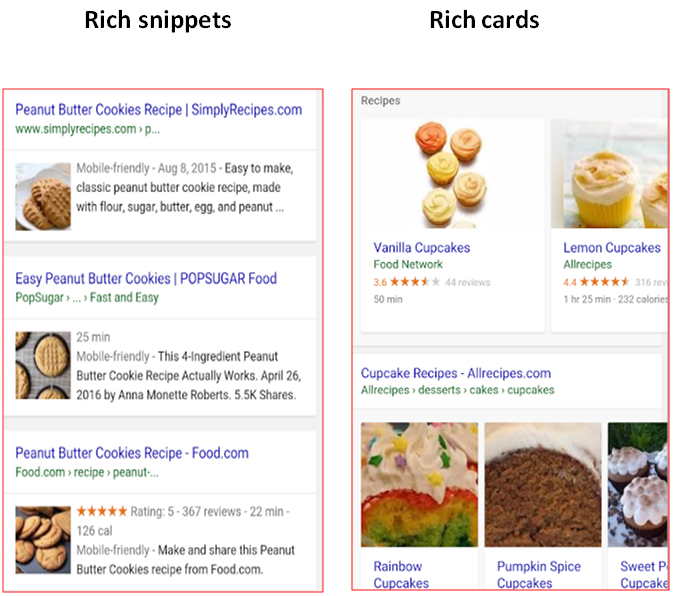 By including the required properties for the content of the website you can display a rich result in SERP. The recommended properties generate more information about the content of the website which provides a better user experience.
Thus, using structure data in a website help it to generate better search rankings. This is because by using structured data your website turns into more understandable for the search crawlers. And, the better the spider bot could read the content the better results it can produce.
Local businesses like restaurants, doctors, attorneys, electronic repair shops, electronic sales locations, small eateries, sandwich shops, and more can use schema markup or structured data to help search engine to generate rich snippets for their businesses.
You can also implement Structure data in your website for SEO purpose and you will have great results even if you feel your business doesn't require that.
4) Google My Business page for Local search.
In the very beginning of your local SEO job it is imperative to optimize your Google my business page.
First time you need to add your business information to Google My Business (GMB) . Follow the following steps to well optimize your google my business page.
Make sure that your business name, address, and phone number (called NAP) match exactly on all of your properties. Never makes any change that exists in your website.
GMB has a complete list of business categories. Try to include a category relevant to your own business.
You should add as much information about your company as possible. Include your business hours and your website address (URL) too.
Google My Business offers you an opportunity to link to your business website.
If you hold a number of locations of your business create a page on your site for each of them and include their specific NAP (name, address, and phone number).
You can also embed a Google map of the location on each page as well.
Put images to your Google My Business Listing as considered necessary as possible. Because a lot of images can dramatically improve your listing.
Get Reviews In Google My Business. This is because reviews are one of the top ranking factors of Google. It will help to appear your site in the Google Maps 3 Pack. The Local 3-Pack is the latest feature of the SERP that shows a map and displays places related to your search query, as well as a 3-point list of businesses with their NAP data. … (name, address, phone, etc.)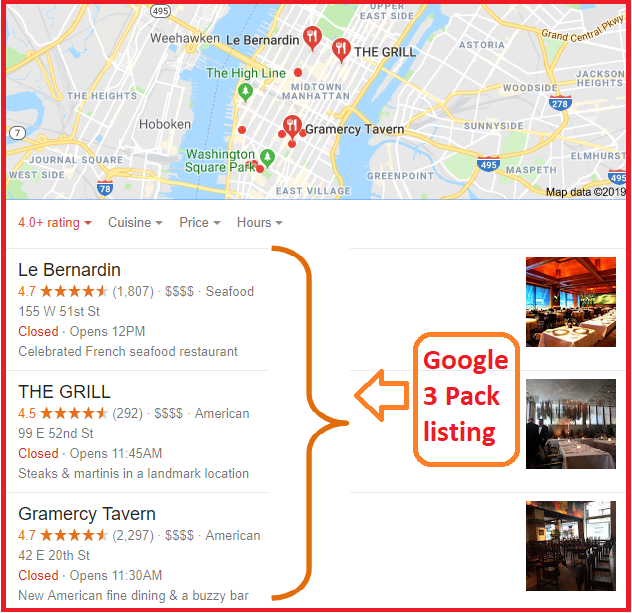 Get NAP Citations For Your Business. Citations refer to mention your business name and address on other WebPages.
In this way through optimizing your Google My Business Page and following all steps as mentioned you will see your rankings rise.