What is keyword?
A keyword is a word or phrase that focuses around the content of your website. Often only a word does not become enough to express the content of a site. That is why one needs more than one word or phrase to describe the theme of the site or the nature of the website. This variation of keywords creates variation in SEO games in search engine that leads to keyword research.
What is keyword research?
Keyword research is a process of selecting right keyword for your website that will help you making successful SEO goal. Not all keywords can bring the same type of visitor in search engine. Different keywords work different ways. That's why keyword research is important for choosing the right keywords for your business that can promote your service and product.
There are two ways of generating keywords for a website.
How to do keyword research manually
How to do keyword research manually using tools
Keyword research manually is the initial step of doing research on keyword. No matter what Google Is? It can be obviously said that everybody still now generate keyword idea at first manually. So, this initial step of research on keyword plays important role on selecting right keyword for your websites, though these keywords later need to use tools for confirmation.
Technique of keyword research manually
There is no hard and fast technique for selecting keyword on specific topics manually. It is a matter of science a bit to find out right keyword for right topics. When we discuss on a any topic, usually we repeat a keyword more than once and this keyword can be considered as top keyword or root keyword. But selecting only one keyword cannot bring benefit in search engine. To create some more keywords, we need to add the corresponding words with the top keyword related to the service of the website. Thus it is possible to generate a list of keywords and it is better to keep those keywords limit in three words. Because keyword phrase with 2/3 words (long tail keywords) are more suitable in keyword targeting when you want to avoid high competition.
Brainwork in selecting keyword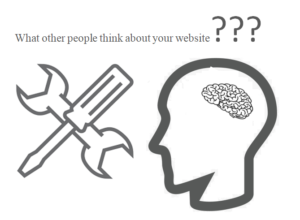 You need to think about what other people think about your website. That means which keywords other people may use in search engine to search your website. This brainwork should be done seriously and with taking time. You need to write down all those keywords that are generated from your thoughts. All the keywords at one time may not make sense. So write down any keywords instantly that might make sense in your thought. Think like this and continue to write down the keywords that you think relevant to your website topic. In this way you will certainly get a large number of keywords like 50 or 100 in your list. Every keyword you have received so far is a work of wisdom and creativity.
Secondly, you can discuss about your topic with your nearest friends, family and colleagues that will help you get better keywords through them. The keywords you have collected in this way seemed to be nothing but they are in fact the searching keywords of your real website's visitors.
Choosing right keywords
Now, let's see if the built in keyword spelling is correct. If there are mistakes, just write them correct. Also remember that many times, wrong words are used as keywords even though they are few in number. Now you can also consider adding the synonym word of your keywords.
Now target the words that most people have searched for.
You can use tick marks in your all these target keyboards that are relevant to your website services or products. Also you need to exclude keywords from your created list that do not match the website content. That way, shortening your list will become a list of magic numbers. Here is the magic number is the number of keywords which will help you promote and marketing your website successfully.
Now you can continue your research process on your manually created keywords by using tools.
Related searches: